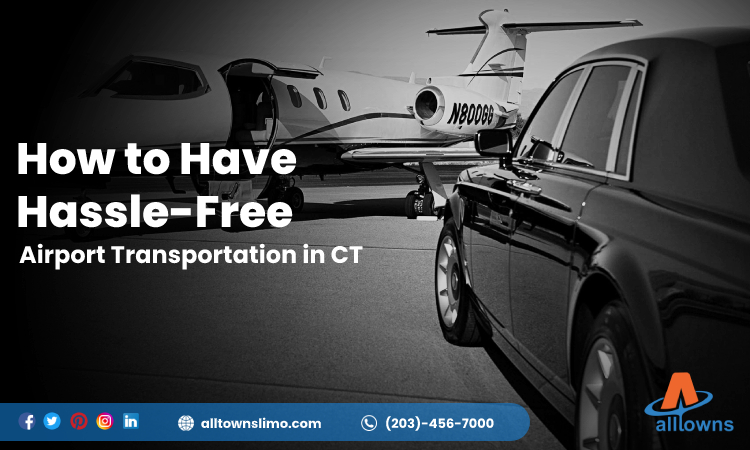 How to Have Hassle-Free Airport Transportation in CT
Is it that you are feeling stressed that you will not be able to catch your flight? You are uncertain whether you will be able to contact a reliable transport organization offering airport transportation in CT. Luckily if you are with us at All Towns Livery, you can be sure to have the best airport transfer; however, we mention a few other steps that you can endeavour to ensure having a hassle-free transfer to the airport in CT.
Start getting ready early
It is wise to start getting ready at least two hours before your flight. Get your luggage ready and have all your travel documents handy. As you have contacted us to have airport transfer services in CT, you can be confident that our well-maintained car driven by a professional chauffeur will be at your place to carry you to the airport. So, you will never be late to catch a flight.
Avoid heavy luggage 
If you have Black Car service in Connecticut from us, it is for sure that our chauffeurs will help you with your luggage; however, they will not always be with you. So, it is wise not to have heavy luggage as you may have to carry it at times. So, pack a light bag and take only the essential things. It would be possible to buy specific items where you are going, so it is unnecessary to carry those making your luggage heavy.
Book airport transfer from a reputable transport agency 
It is for sure that when you are with us, you are with a reputable transport agency. If you are with us, you can be confident that you will travel in a well-maintained car driven by a professional chauffeur. All our chauffeurs are local and have adequate knowledge about the traffic pattern and road diversions if any. Therefore, it will be sure that you will reach your destination on time and safely.
Document your numbers 
It is wise to know your flight's exact time of departure and the gate number you need to be at. It is prudent to note it on your phone or paper. It may be that you are not travelling alone; you may have a group travelling with you. You need to have their numbers to contact them if necessary.
Have rest before the flight
It is wise to have perfect rest before the flight. Having rest will allow you not to be exhausted during the flight. It will also help you to be alert during the flight. If you are flying to a faraway place, it is wise to take steps to prevent jet lag.
Research your destination 
It is wise to research your destination even if you are on a business trip. Doing such will make it possible to visit those places if you find free time during your meetings.
So, remember these steps and call us when you need a point to point car service in CT.