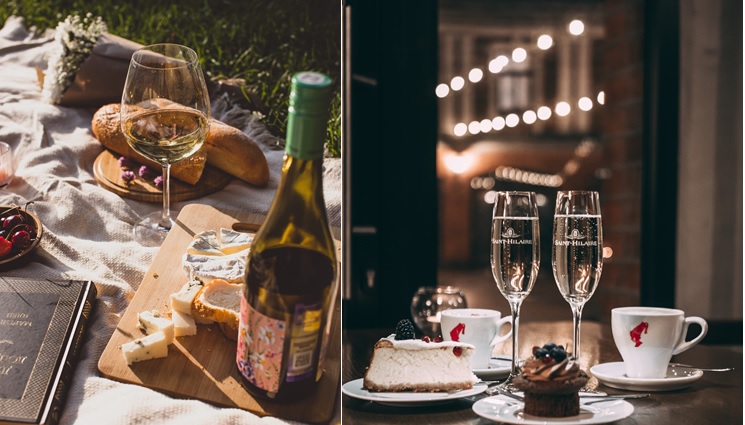 3 Epic Date Night Ideas To Sweep Your SO Off Their Feet
Date nights are important in relationships. The idea of date nights has gotten more popular now as couples in serious relationships are now more aware that they can often get stuck in a rut and not spend quality time with one another. Constantly working and being on social media takes away quality time between couples to the point where they no longer have meaningful conversations for days.
Scheduling a date night every week or every few weeks is a fool proof way to ensure the two of you can continue to work on your relationship. Date nights allow you to put your phone away and give each other your undivided attention.
Trying to do something new every once in a while to surprise your significant other will also keep the spark alive.
Here are some examples of epic date nights:
Recreate the "Sex and the City" date night idea
The Sex and the City series is one of the most popular ones to have ever been made. There are so many iconic moments from the show and the movies that you can create many date night ideas for your partner.
One of the most romantic ones was when Big picked up Carrie from her apartment when she had asked for some time away to work. Recreate this scene with your partner by booking a luxury car to take you to your date.
You and your partner get to enjoy a long drive enjoying each other's company and not have to worry about the road. Book a table at a nice restaurant and have some special arrangements made like a secluded table, champagne, and flowers.
Organize a picnic
Picnics are a fun date idea. Your partner surely won't be expecting it and it can take you back to the time when you were broke and dating. Have some nostalgic snacks and drinks along with some nice wine and fresh fruits. Make sure you leave your phones behind so that there are no distractions!
Have a staycation
The ultimate date is to stay home and do nothing. With both of you living busy lives, you probably never get to spend time doing nothing. Ban the use of cellphones and laptops during this staycation, instead, spend your time cooking together, playing games, watching movies, and dancing under the stars!
All Towns Livery is an excellent car service based in Connecticut that has been providing service for over 10 years now. We offer black car services as well as limo services to make your date nights even more special. Reserve a car with us today.