The Perfect Quality Black Car Service in Connecticut
Traveling with the professional car service would be perfect if you need a relaxing business trip or leisure trip. Therefore, All Towns Livery is the perfect option to count when traveling around Connecticut. We put clients' requirements first, which helps us to be a premium black car service. A professional company focuses on factors like reliability, punctuality, quality, and affordability, which makes the professional services the best to choose for the simplest of traveling experiences.
With the perfect team of chauffeurs, we ensure rides are as per clients' travel needs. We deliver rides in the perfect well-maintained fleets, delivering luxurious rides.
Black Car Service in Connecticut: Our black car service would make sure that you reach your location safely.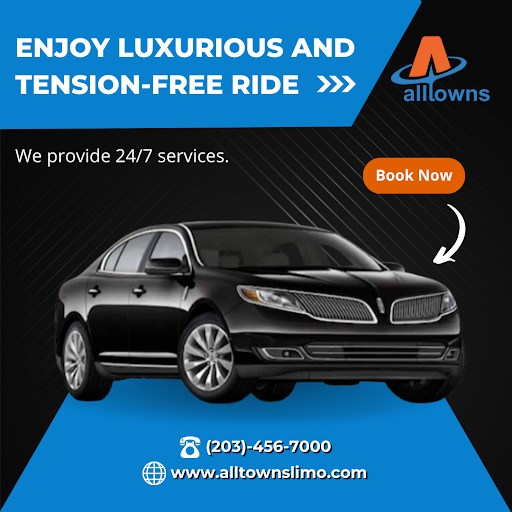 Furthermore, the services we offer would be worthy, as we offer live updates as well as notifications through text messages about your trip, which makes sure the rides are perfect. This helps to offer better communication with clients.
We offer the perfect clean rides, which make us a quality choice by many of our clients, for their airport rides or corporate rides. Furthermore, All Towns Livery is a good option for all types of rides.
We are a better black car service as we offer superior reliability, professional safety, and more. Furthermore, we have carefully chosen and screened chauffeurs, they have proper knowledge of the area, so relax about your smooth travel. No matter what your traveling needs are, All Towns Livery would meet your expectations.
Ride securely with All Towns Livery!
So, take a look at what we offer:
• Free rides when we are late
• 24/7 service
• Quality support
• Flight tracking
• Licensed chauffeurs
• Clean fleets
• Simple booking
Your ride would be perfect, exceeding your expectations. Contact us if you have queries regarding our rides or bookings. A perfectly friendly support team would be there to address your queries.
No stress of getting to airports late, or parking when there would be a professional service to ride you.
Furthermore, the airport car services offer advantages like
• Hassle-free rides that are relaxing
• No worries of traffic patterns
Therefore, booking of airport car services are a cost-effective mode of transportation with no extra rates of parking, tolls, or more. Your airport travel needs would be perfectly met by a professional airport car service.
Book your airport rides online with a simple process. No worries about being stucked with traffic when traveling to the airport, as All Towns Livery is here to drive you.