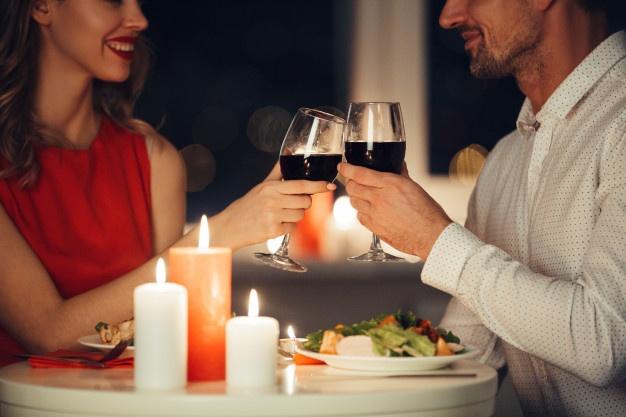 A Connecticut Couple's Guide to Planning a Fun (and Safe) Night Out
Struggling to recover from cabin fever? With Christmas right around the corner, it's the perfect time you treat yourself and a loved one before you ring in the near year. Make sure you comply with social distancing regulations to have a safe and fun night out.
We've rounded up some ideas to help you get started!
A Dreamy Dinner Date
As restaurants gradually reopen across Connecticut, couples are easing into the idea of planning dinner dates after months of staying in. Use this guide for an overview of the restaurants that are currently open for indoor dining in Connecticut.
Once you've found the perfect pick, we recommend hiring a luxury car or limo service to have a memorable and luxurious night out. Of course, don't forget to wear a mask, frequently sanitize your hands, and maintain a safe distance of six feet from other people.
Head to a Winery or Brewery
Plan a trip to one of Connecticut's beautiful vineyards or breweries to bask in the serenity of nature. If you're tired of staying cooped up in the house, heading to the local winery or brewery will help you feel revitalized and rejuvenated.
Click here for a complete list of the wineries and breweries that are currently open across Connecticut.
Spend the Weekend at a Hotel
The COVID-19 pandemic has transformed our relationship with our interior spaces. If your home isn't sparking joy anymore, treat yourself to a weekend at a luxurious hotel in Connecticut.
Use this guide to browse through some of the most immaculately designed and indulgent hotels that are currently open across Connecticut.
You can also surprise your partner with a romantic dinner date, a relaxing spa day, or a social distancing-friendly adventure at the hotel. Think outside the box to make the most of your weekend getaway!
Ready to put your plans into action? We've got you covered. Book our luxury car services to add a touch of sophistication to your night out! You can also opt for our limo services to wow your partner on the big day. Our fleet comprises Cadillac XTS, Chrysler 300, Lincoln Stretch Limo, and more. Make sure you arrive in style with comfort and punctuality intact.
We also offer top-tier airport transportation services across CT. Click here to request a quote and get started!