Beyond Taxi Lines: Elevating Your Travel Experience with Airport Car Service
When it comes to airport transportation, many travelers are familiar with the long waits and unpredictable availability of taxis. However, there is a better way to elevate your travel experience and bypass the hassle of taxi lines. Enter our airport car service in LGA—a reliable and convenient option that offers a host of advantages. Join us as we explore the world beyond taxi lines and discover how our airport car service can enhance your journey.
The Convenience Factor: Say Goodbye to Taxi Lines
One of the primary frustrations of airport travel is waiting in long taxi lines, especially during peak travel times. With our Newark International Airport Transfer Service, you can bid farewell to these queues. By pre-booking your car service, you will have a professional chauffeur waiting for you upon arrival, ready to whisk you away to your destination without any delays or hassle.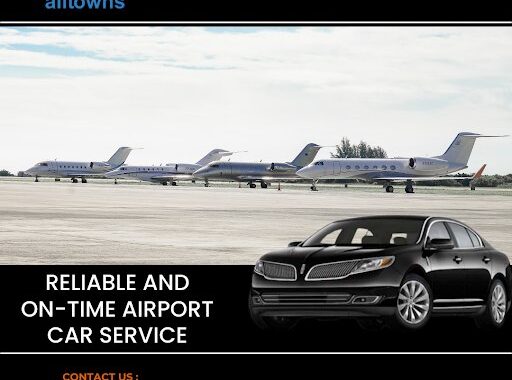 Comfort and Style: Travel in Luxury
Our airport car service in HPN takes your travel experience to a completely new level of comfort and style. Instead of squeezing into a cramped taxi, you will step into a spacious and luxurious vehicle. Our car services offer a fleet of high-end cars, ensuring a smooth and enjoyable ride to your destination. Indulge in plush leather seats, climate control, and amenities tailored to your preferences.
Professional Chauffeurs: Experience Superior Service
With our EWR car Service, you are not just getting a driver—you are getting a professional chauffeur. These individuals have professional training and a commitment to deliver exceptional service. From handling your luggage to providing insider tips about the city, they prioritize your comfort and satisfaction. Sit back, relax, and enjoy a stress-free ride as your chauffeur navigates the traffic and ensures your journey is as smooth as possible.
Time Efficiency: Maximize Your Schedule
Time is precious, especially when traveling. Our airport car service offers unparalleled time efficiency. By pre-booking your car, you eliminate the need to wait for a taxi or navigate public transportation. Your car will be ready and waiting, allowing you to make the most of your travel schedule. Whether you are on a tight business itinerary or trying to maximize your vacation time, our airport car service ensures you arrive at your destination promptly.
Personalized Experience: Tailored to Your Needs
Our airport car service can have customization to your specific requirements. Whether you are traveling alone, with your family, or as part of a group, there are options available to accommodate your needs. From choosing the right vehicle size to adding special amenities or making multiple stops along the way, our airport car service offers a personalized experience to enhance your travel.
So, we can conclude, our airport car service in LGA provides a superior alternative to traditional taxis, elevating your travel experience in terms of convenience, comfort, style, time efficiency, safety, and personalization. By bypassing taxi lines and opting for a pre-booked car service, you will enjoy a stress-free journey from the moment you arrive at the airport. Embrace the luxury, efficiency, and peace of mind that airport car service offers, and elevate your travel experience to new heights.