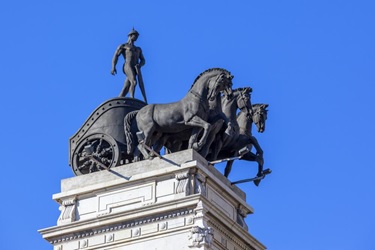 5 Out of the Box Ideas to Making a Staycation More Fun
It's harder than ever to travel to other countries, but who says you have to leave your country or, in some cases, your city to have fun. Don't let your wanderlust die. Here are a few staycation ideas to keep the ball rolling:
Try Local Food
Go out in the city and try some local food. You may be new to where you live or a local that's spent all your life there, but it is hard to become entirely accustomed to the cuisine. The way you'd go out to a new country and experiment with fancily named dishes that sound exotic, apply the same principal to your local cuisine.
Discover new blends of taste, expand your palette with food that hits close to home, while still actually being close to home.
Visit Landmarks
There's a chance that you drive by a tourist trap now and then and wonder what is so special about it that people go there so often. Why not find out? Be like a tourist yourself, and go around the monuments and landmarks around you.
Not only will you learn about history, but it can be a fun excursion without breaking a lot of banks. They may not stack up much against the Louvre or the Notre Dame, but give it a chance, and you might be amazed.

Indulge in The Arts
Not all of us will have the luxury of watching Coldplay perform live or observing a Renaissance painting in the flesh. But how often do you visit the local art scene? Dive into the local music scene, check out local performances in your area.
Your heritage may possess something that you can relate to more profoundly. Give it a shot.
Splurge A Little
Treat yourself like royalty for a day. Get a reservation at a fancy restaurant, pull out your best clothes, and travel in luxury with limousine service. The money you could've spent traveling, booking hotels, and trying to stay modest can be availed in your city by living life to the fullest.
Experience the lifestyle you shy away from regularly and have a good time.
Visit a Nearby City
Looking to get away for a while? A bit of fresh air is what you need. Go to another city and see what all the hype is about. And what better way than to book a car service to roam around and see things as you go along the way. No waiting for cabs to get a mediocre ride, only getting to know a new place and having fun.
If you're in CT, you can get limo service to LGA, EWR, HPN or JFK or an airport car service from All Towns Livery, providing you a comfortable and luxurious way of getting to and from the airport. Get in touch for an unforgettable experience.