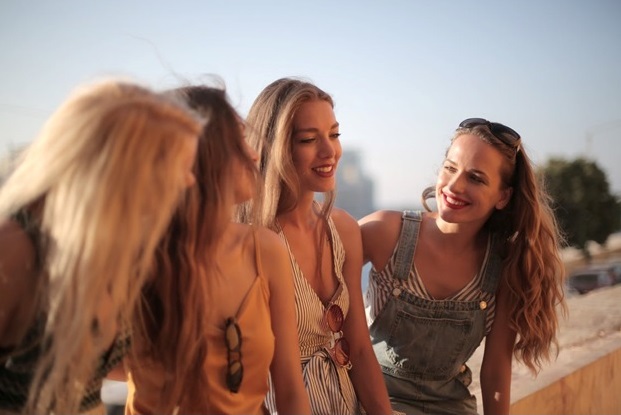 3 Places in Connecticut All Gilmore Girls Fans Need to Visit
Are you (not so) guilty of binge-watching Gilmore Girls every year? When fall comes around the corner, do you like snuggling in with warm cocoa and enjoying seeing Lorelai and Rory go about their lives?
If you're a fan of Gilmore Girls (honestly, who isn't?), you're bound to have a trip to Connecticut on your bucket list. But before you try to buy a ticket to Stars Hollow, we should probably break the bad news to you. The quaint town where our favourite characters live is, unfortunately, fictional.
But just because the New England town isn't real doesn't mean there aren't similar regions in Connecticut. In fact, Stars Hollow was inspired by many of the cities and towns that dot the Connecticut state map.
Here are some places that will remind you of the Gilmore Girls charm you love (Warning: Spoilers ahead!):
New Milford
If you were able to blink away the tears of happiness for long enough, you must've admired the location of Lorelai's wedding to Luke. Situated in the middle of fictional Stars Hollow's town square was a beautifully-lit, adorably quaint gazebo—and you can totally visit the actual location too!
This gazebo is located in New Milford, sitting in the middle of the town and basking in its charming green glory.
Washington
Die-hard fans of Gilmore Girls are all too familiar with the show's origin story. Show creator, Amy Sherman-Palladino, visited Washington while on vacation and happened to stay at the Mayflower Inn & Spa. And, thus, the inspiration for Gilmore Girls was born.
Any perfect getaway for a Gilmore Girls fan would be incomplete without a stop—and perhaps a relaxing day of pampering—at this charming Inn & Spa in Washington, CT.
While you're in Washington, don't forget to pay a visit to the local coffee shop, food market, and bookshop to see the classic Gilmore Girls locations.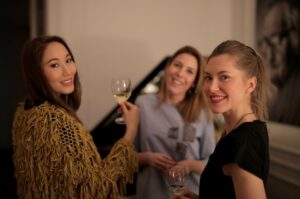 Litchfield
If there's any town that emulates the old-world charm of Stars Hollow, it's Litchfield, Connecticut.
Walk along the strip of shops and admire the antiques and vintage items on display, we're sure you'll find adorable trinkets similar to what Mrs Kim would have at Kim's Antiques. There's nothing better than taking a stroll amongst the line of stores reminiscent of Stars Hollow's allure.
Pack your bags & get going
Are you ready to plan a girls' trip down to Connecticut to take in the full Gilmore Girls experience? We're here to make it so much easier.
All Towns Livery offers exceptional black car services and limousine services to make sure you travel in style. While you plan the details of your trip, leave the transportation to us. Not only will our airport car service pick you up and drop you off at the airport, we also offer within-state travel to all your favourite locations.
All you have to do is place your booking online and our reliable, cost-effective, and top-of-the-line black car service will be at your service for as long as you need.
Don't rely on cabs to help you get around. We've got you.
We cover Stamford, Greenwich, Fairfield, Norwich, Norwalk, New Haven, and Enfield with our array of services. So contact us to get started or finalize your booking online.