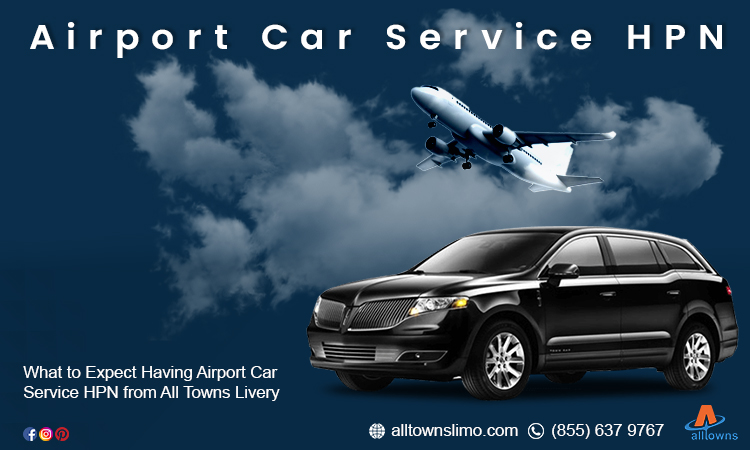 What to Expect Having Airport Car Service HPN from All Towns Livery
You will agree if we say that flying during this festive season can be a stressful encounter. The airports remain crowded and chaotic and it takes plenty of time to check in or check out. However, if you are in Stamford, CT, you can make your airport experience pleasant and stress-free. Having airport car service HPN from us at All Towns Livery can be the ideal way to travel to or from the airport and at the same time relax and enjoy the journey.
 Before discussing what, you can expect by having airport transfer services in CT from us, let us explain a few aspects which make us stand apart from the other transport organization in the vicinity.
We are always open for 365 days and Christmas or New Year holidays are not an expectation. We offer point-to-point services and are just a phone call away 24/7. It is not that you can only expect to have airport transfer services from us, we can help you with any traveling that you need to do during this festive season. Like if you desire to have a luxurious and comfortable mode of transportation during Christmas dinner, we can offer point-to-point transfers.
The expectations you can have from our professional transfer services
We are discussing a few of the expectations that you can fulfill having airport car service in Westchester County from us.
Comfortableness 
During this festive season if you desire to have a comfortable and safe journey it would be wise to depend on us. Our services are convenient, safe, and hassle-free. A well-maintained limo driven by a professional chauffeur will be at the pick-up point to transfer you to your destination. All our limos have cleaning and sanitization after each trip so there will be no fear of any contamination or the interior smelling bad. The interior is well-maintained having all modern amenities to make your journey comfortable.
The chauffeurs are well aware of the traffic pattern and the shortest course to your destination. You can easily avoid the hassle of directing your driver to your destination. You can expect to have such a professional service any time from us even during this festive season.
Peace of mind
You can expect to enjoy peace of mind when you have airport car service in LGA from us. During departures, you do not have to bother about parking or driving through traffic congestion. Our chauffeurs will manage those for you and make it possible to reach the airport on time. During arrival, our professional chauffeur will be waiting for you with a well-maintained limo to transfer you to your destination.
Affordability
You can expect to have all these services by paying an affordable charge. We will stick to the initial quotation that we offer and there are no hidden charges to astonish you in the end.
So, during this festive season if you desire to have professional airport car service HPN, do give us a call any time.