Hire Your Airport Transfer Carefully: Never Forgot To Ask Questions While Hiring It
You need a reliable airport car service that ensures timely arrivals if you have a flight coming up at LGA or EWR or HPN airport. Are you looking for a reliable car service to get you to and from the LGA or EWR or HPN airport? Remember that the car service you hire may be for your corporate transfer or some of your VIP guests. First impressions always matter when it comes to business or corporate transfer or airport transfer.
Are you hiring a luxurious car service to transport you or your team or your business partner or your VIP guests? Then verify that they deliver the service promptly every time. You probably forgot to ask questions while you were researching a reliable airport car service. You can ask as many questions to decide the precise airport car service for the job.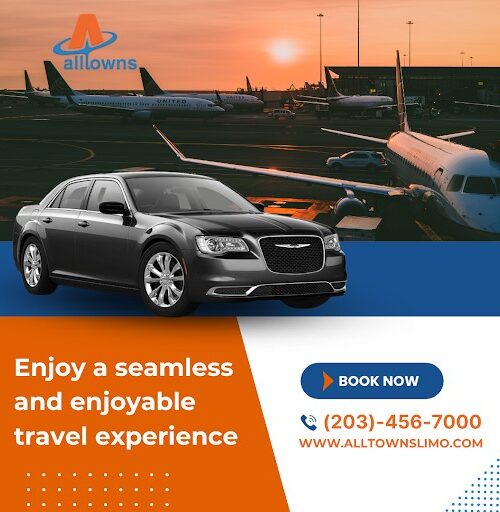 Where are you located?
You don't want to hire an airport car service because of their proximity to the airport. It is not at all a determining factor! You want to find a transportation service that's located somewhere between the airport and your destination. It will not only keep the distance down but ensure timely service towards the airport. So, ask about the location of the service provider.
How are your chauffeurs hired?
Get an accurate idea of the company's hiring practices before you hire an airport car service. You should be aware of what you can claim and what you are eligible for. How does the company vet the people who led your journey? We hire professional chauffeurs that are vetted and background-checked. We thoroughly examine the driving history and make them familiar with our service policies.
How and when will I be billed?
Many car airport service providers share billing information directly on their websites. You can read that information and go over the billing process or contact the reservation specialist. Have a document supporting your transaction. Knowing to handle the billing-related issues gives you peace of mind.
What are the service hours?
How to handle the transport needs for your urgent client in Connecticut, New York, New Jersey, and the surrounding areas? You need to have a car service based on your travel plans. You must secure a flight and coordinate with your airport transport service to fetch you. Can you confidently say that your EWR, LGA, or Newark International Airport transfer service picks your team on time? We at All Towns Livery can do it for you!! We are only at a phone call distance when you need our service.
How long have you been in business?
Experience is everything in every business. The more the business has in the ground transfer business the more you can trust. More than ten years of service makes us experienced in the industry and we know how to adjust any situation. We have the highest standard of service for the people who trust our Newark International Airport transfer service.
Can You Track My Flight?
Do you need to know how the car service will be picking your VIP up right away? We have a flight tracking system that enables us to offer a seamless airport pickup service. We keep in contact with you every step of the way and make your journey a hassle-free experience.
What Are Your Costs?
It is a common question for most airport commuters. But no one wants to ask it in the face. Be straightforward and ask this of your ground transport service provider. We are honest and upfront about our costs. Our final price includes no additional fees. Rest assured that you will get the same service that you can trust.
Choose the Best Airport Transport Service for Your Requirements!
You saw the questions that you can ask an airport car service provider. For more inquiries, please feel free to reach us through our website, and we'll be happy to assist you further!