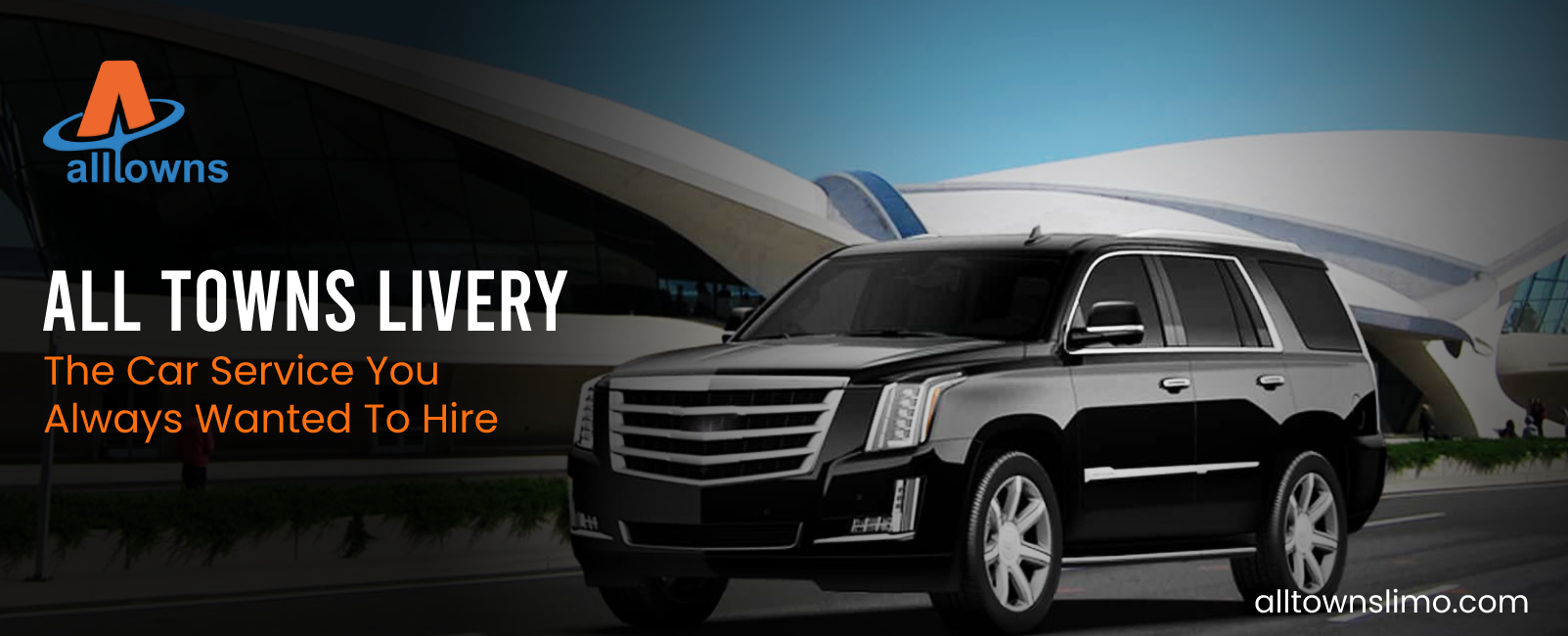 All Towns Livery – The Car Service You Always Wanted To Hire
Hello, your reliable ride partner is here. We make car transportation an easy affair for our customers. We have always been a perfect solution for our customers. No matter what are your car transportation needs, we have the best solution to serve you. We are here to deliver you the best of the best point to point car service in CT. Your CT transportation will now be simple and easy with All Towns Livery.
If you haven't ever booked All Towns Livery for your transportation needs then try booking our service once and you will be choosing us every time you need a car service for your transportation requirements. All Towns Livery is trusted and chosen by many. We are a very professional black car service in Connecticut. All Towns Livery is serving quality transportation for a very long time and now stands as one of the most reliable options to call for Connecticut transportation.
First-class Car Service to JFK Airport
All Towns Livery is known for quality services. We are very determined in making customers' rides hassle-free. We have been offering first-class airport transfer services in CT for years. So, if you need a professional car service to offer you reliable airport transfers then we are the one you should book. All Towns Livery is promising you a perfectly perfect point to point car service in CT. We are waiting to have you. Be sure, your entire ride is going to be very relaxing. A punctual and comfortable airport car service is guaranteed by All Towns Livery.
All Towns Livery has excellent fleets to offer stylish and comfortable car services, fitting your transportation needs. We keep our cars fresh by cleaning them regularly. We make sure you find our car services to be comfortable, neat, clean, and fresh. Moreover, they are regularly checked.
Our chauffeurs are licensed and bonded. They are perfect regarding timings, very punctual. They will show up on time and will drop you off or pick you up at the exact scheduled time.
We track flights to keep ourselves updated. Be sure of quality services from us. We understand your requirements very well. All Towns Livery will exceed your expectations for sure. So, be ready for the best car transportation. Booking All Towns Livery is easy. From the moment you step into the moment you step out, everything will be very simple and relaxing. You will enjoy your whole ride.
All Towns Livery is in this field for years and has become a very known and reliable company of transportation. You can trust us for proper airport transportation. We can guarantee you the best of the best airport transportation at a reasonable price. We can arrange our car for any of your transportation needs and any number of passengers be it for groups or individuals.
Our customer support team is always available to assist you. You can reach us anytime you want. Your queries will be answered immediately. All Towns Livery is with you.
Book All Towns Livery to enjoy the airport ride.