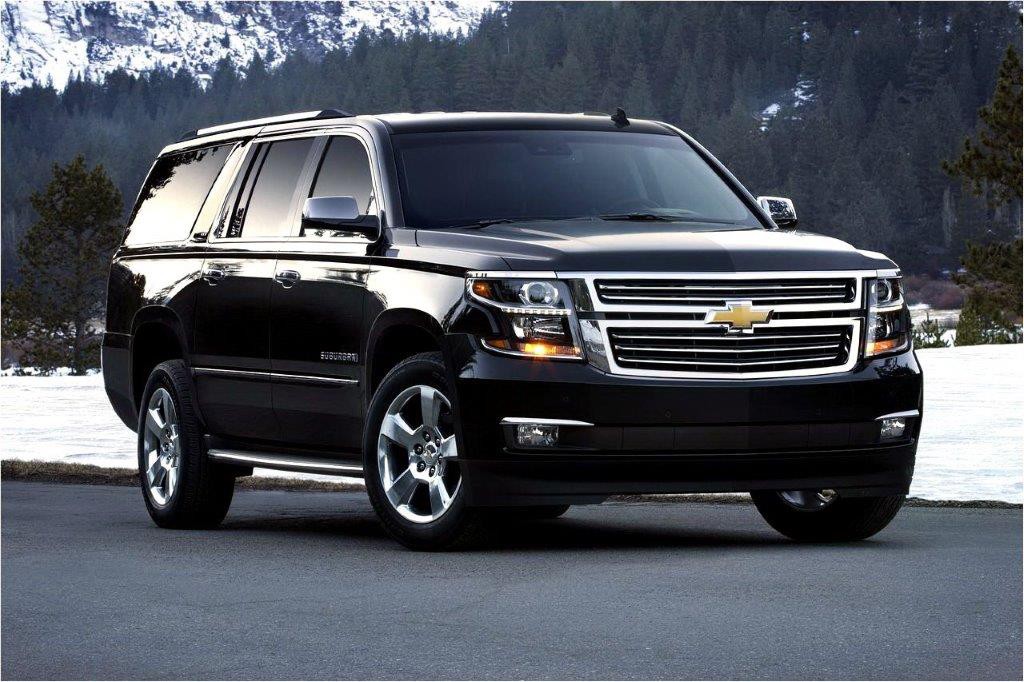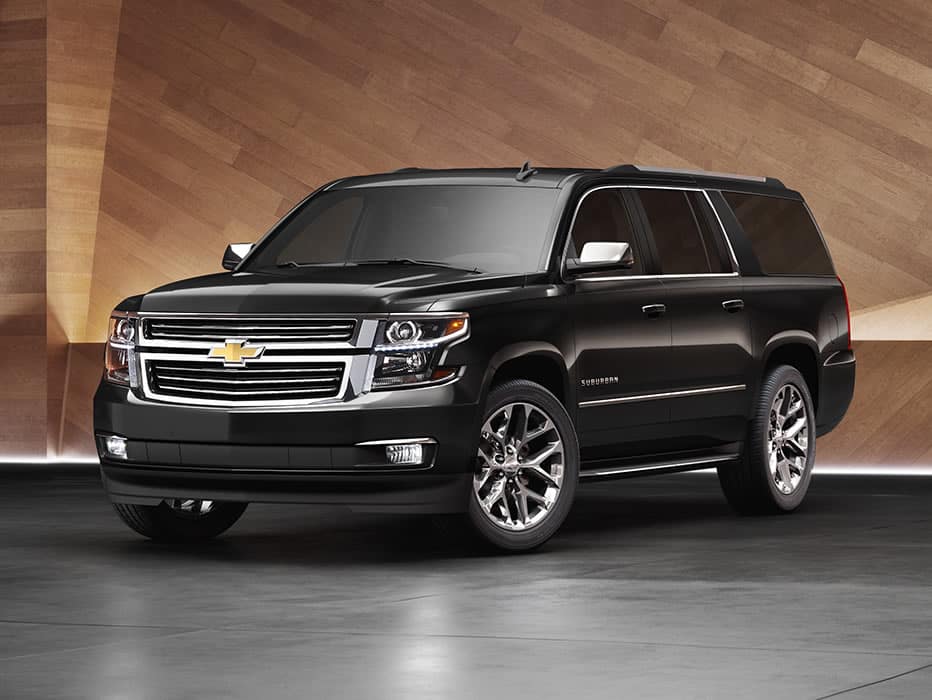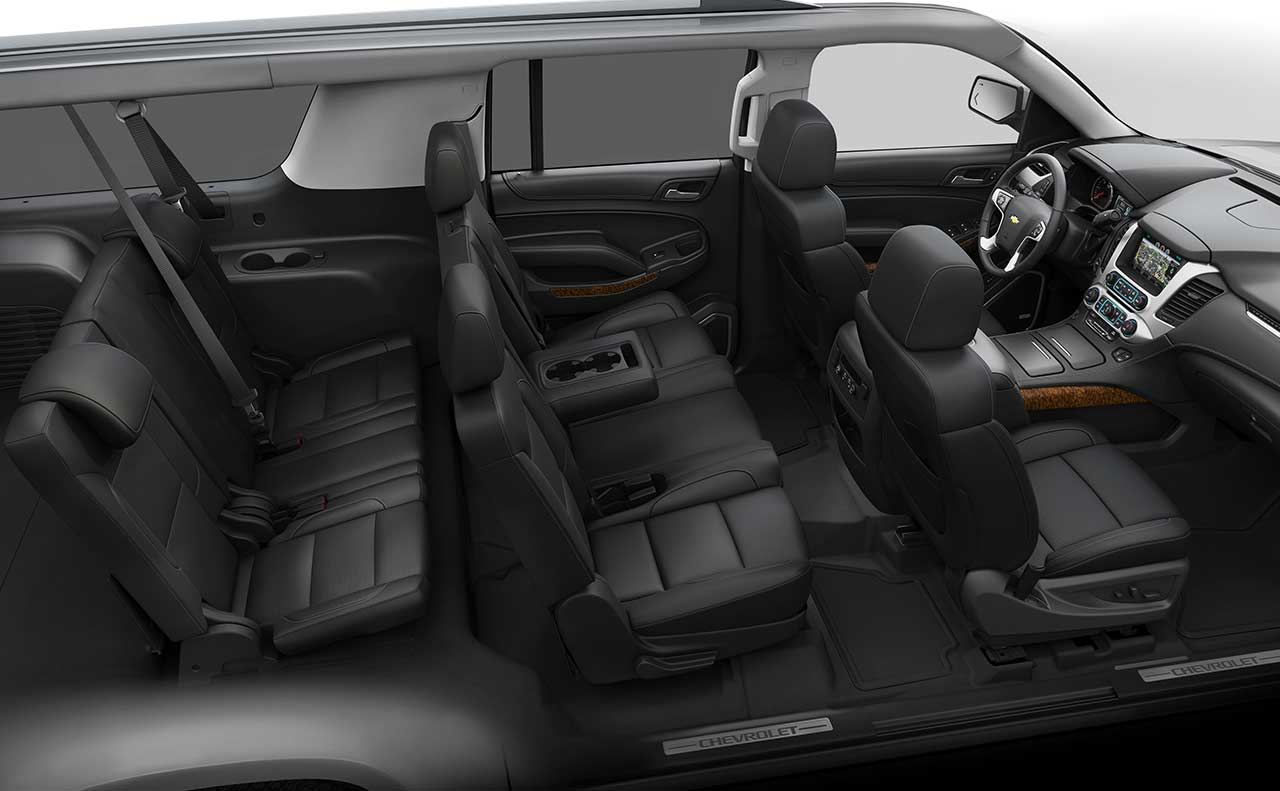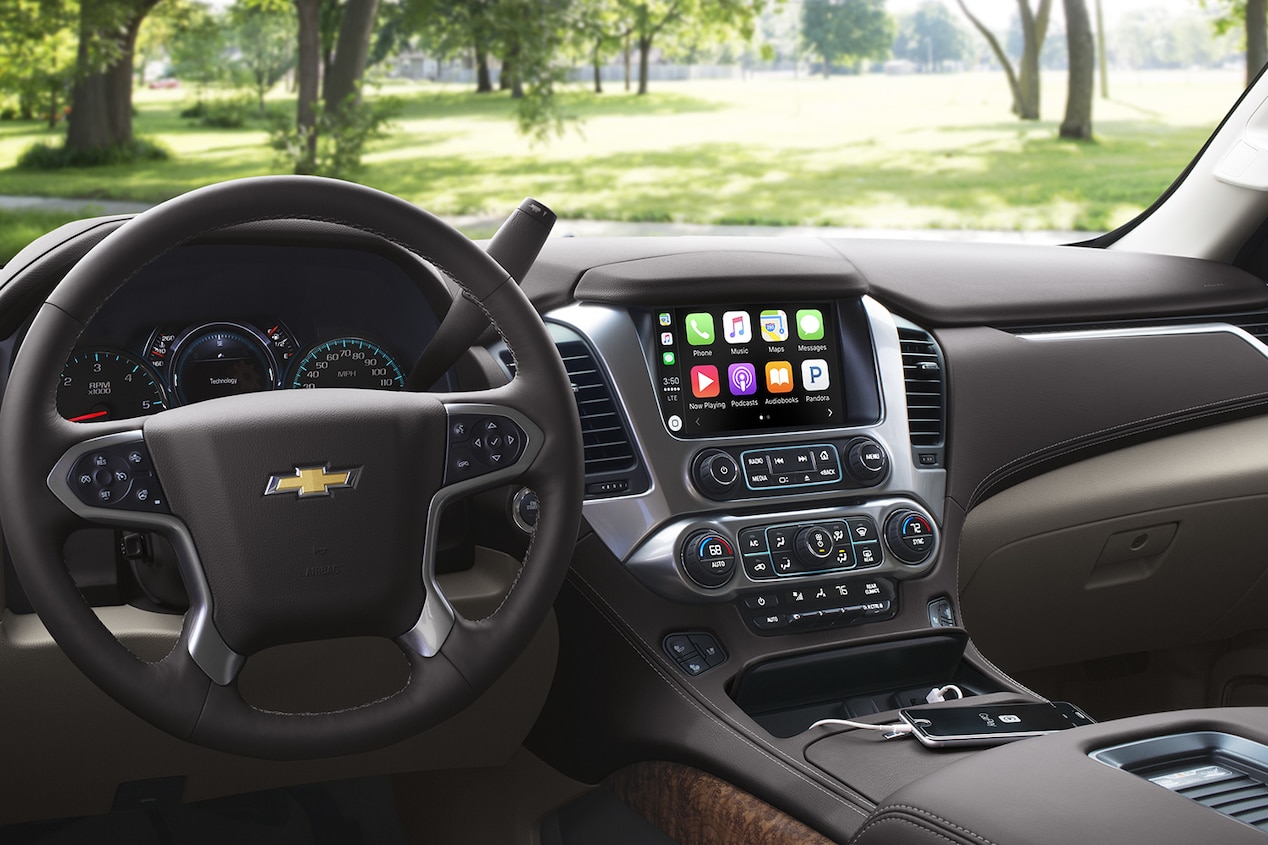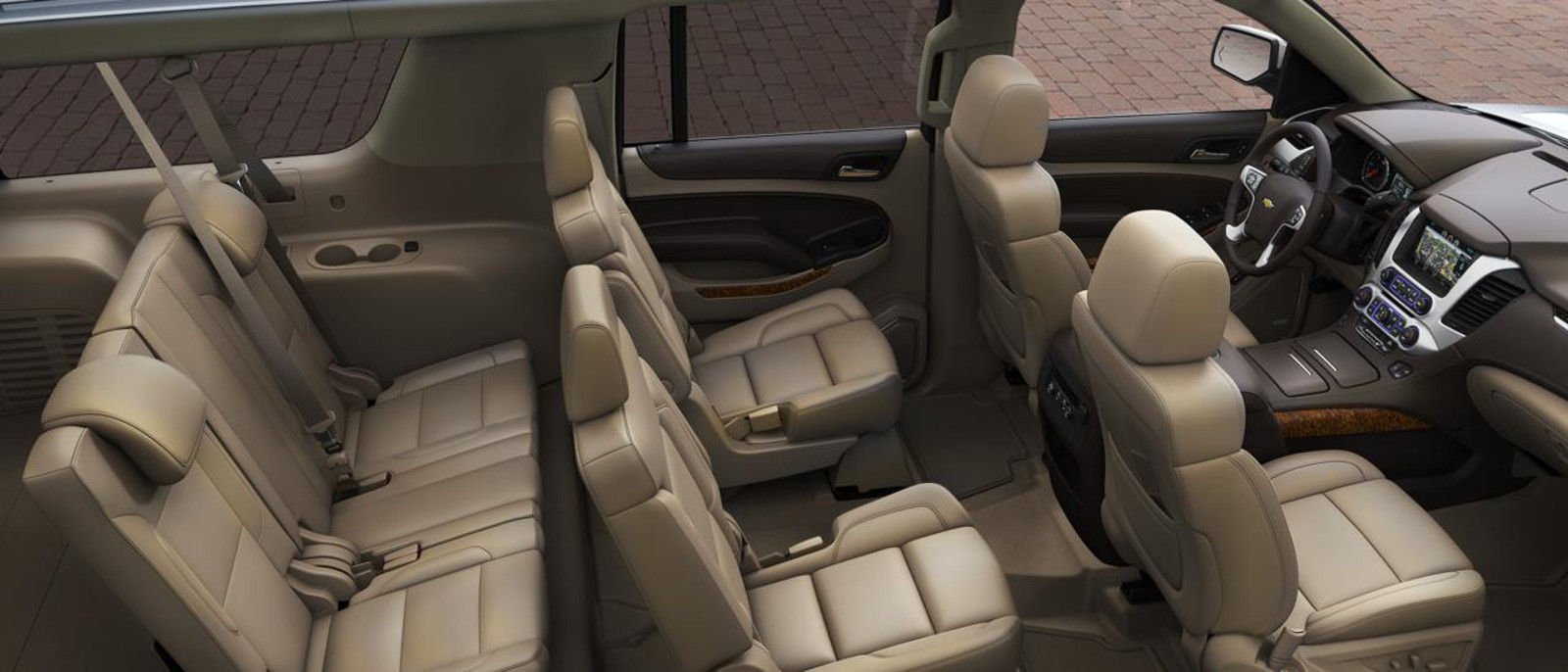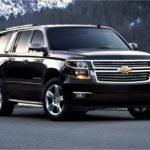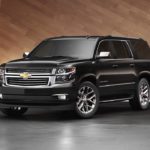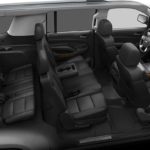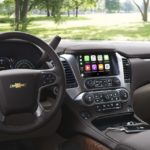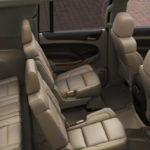 The Chevy Suburban is the grandfather of all SUVs, about 80 years old. But it's a pretty cool grand-dad, because today it can do almost any athletic or high-tech thing imaginable for a car.
It has equipment galore, a luxurious cabin with three rows of seats, and capabilities that put it somewhere between a Land Rover and a school bus. It rides on a wheelbase that's 130 inches long, and measures 220 inches from bumper to bumper. In parking terms, that's more than 18 feet.
The Chevrolet Suburban's only equal is the extra-long Ford Expedition EL, which uses a turbocharged 3.5-liter V6 making more power and torque than the Chevrolet V8, and with a higher tow rating of 9200 pounds, compared to the Suburban's 8300.
Despite its name (which goes back to the 1930s), the Suburban is no crossover. The Suburban is related to the Chevy Silverado pickup. It uses the truck's box frame and 5.3-liter V8 that makes 355 horsepower and 383 pound-feet of torque, using a 6-speed automatic transmission. Even pulling the Suburban's weight of nearly three tons, the engine accelerates well for freeway on-ramps, mountain climbs, or two-lane passing. It may be big, but it can fly around small, slow cars. And it doesn't even suck that much gas when it does.
Chevrolet has developed that small-block V8 to an impressive place of efficiency. It was redesigned for 2015; now called EcoTe3, it got a new aluminum block, new aluminum cylinder heads, new crankshaft, new pistons, higher compression ratio, and direct fuel injection. While using only four cylinders at cruising times (the switch between eight and four is never felt), the Suburban is EPA-rated at 16 city/23 highway/18 combined mpg with two-wheel drive; with 4WD it gets one less mpg city and highway, but the same 18 mpg combined (go figure, government math).
Safety features include a standard rearview camera and seven airbags, including a front center airbag. Safety options include adaptive cruise control, blind spot monitor, front parking sensor, rear cross traffic alert, and forward crash warning by vibrating the driver's seat. These things factor into the NHTSA test results, but still the Suburban only gets four stars overall.