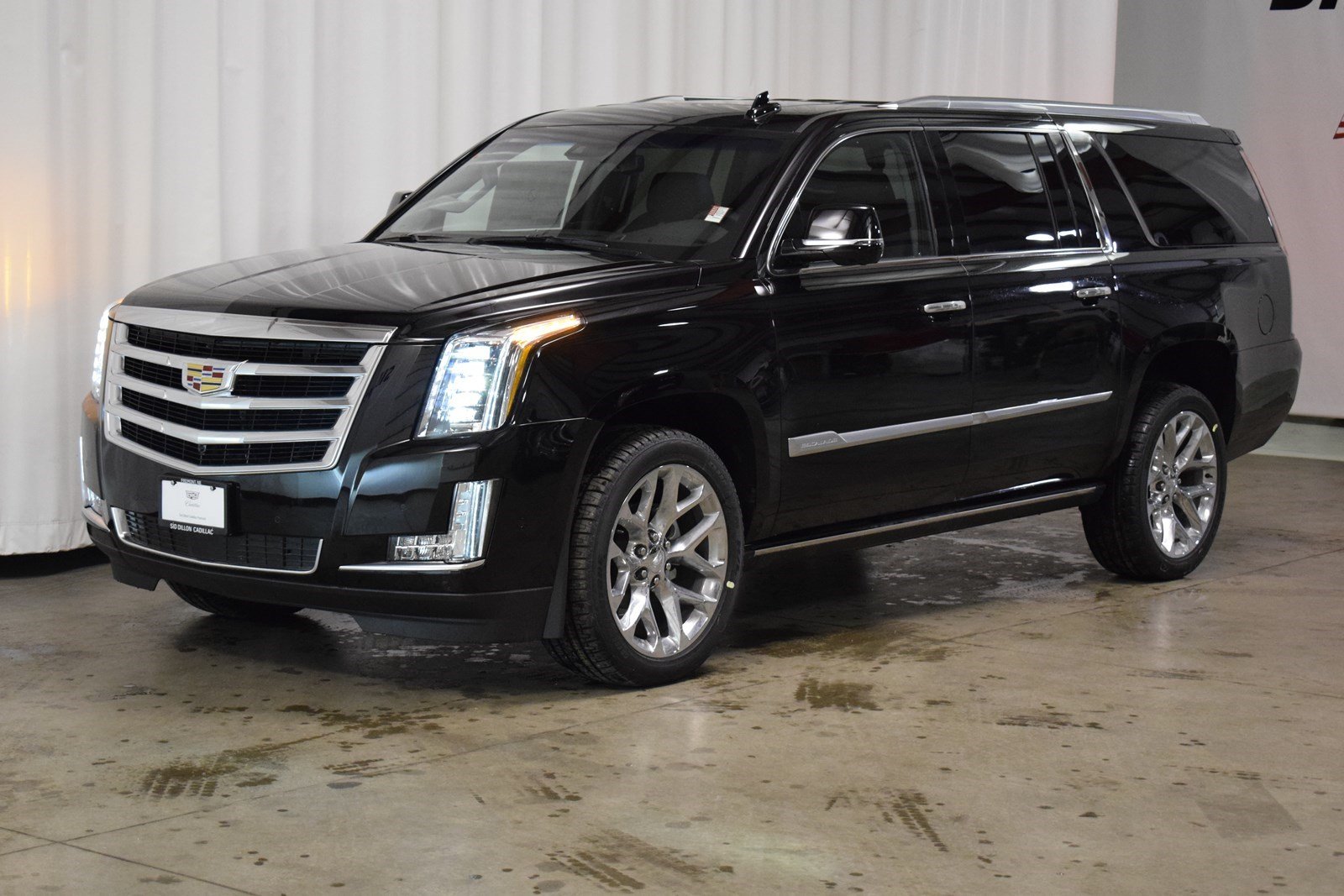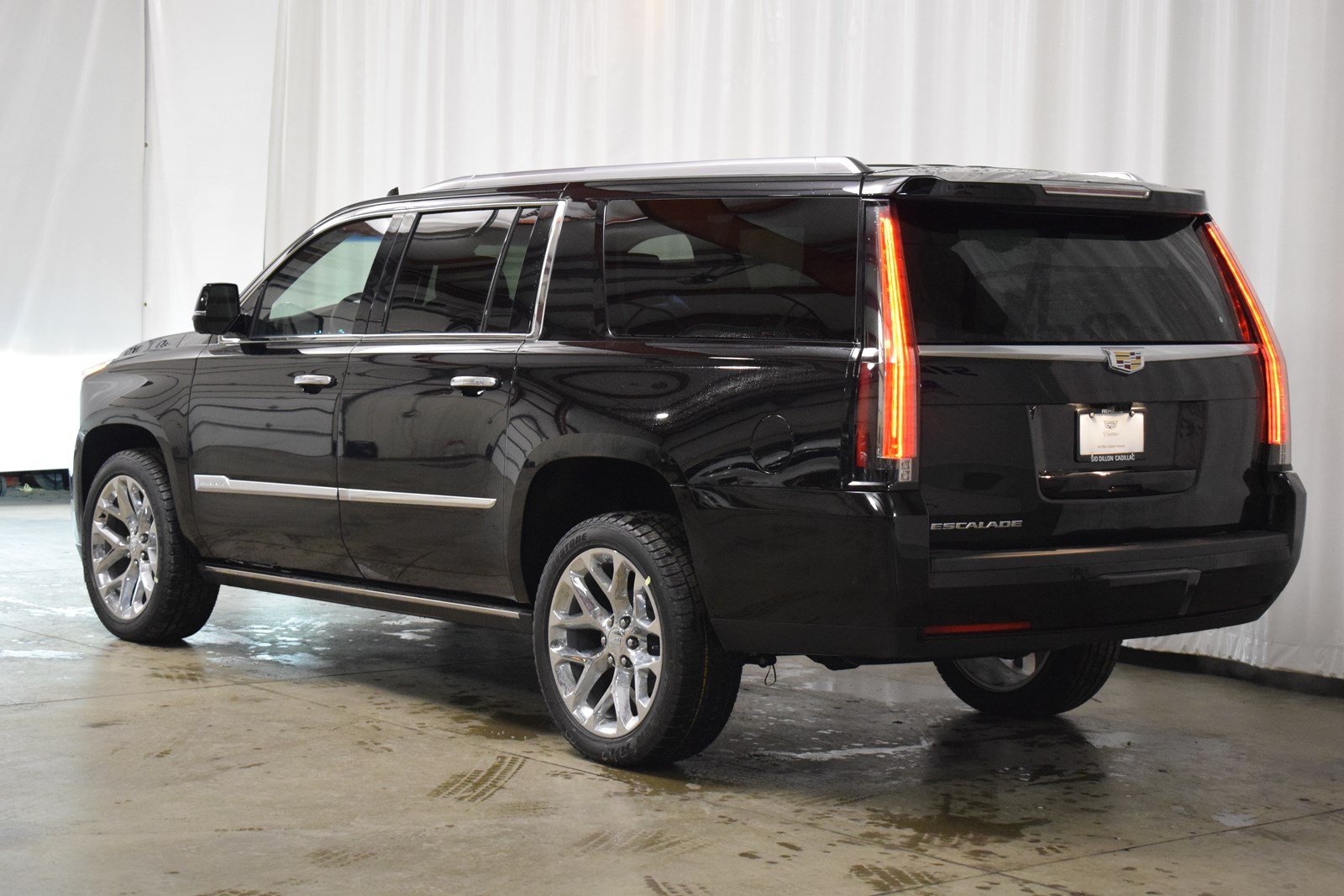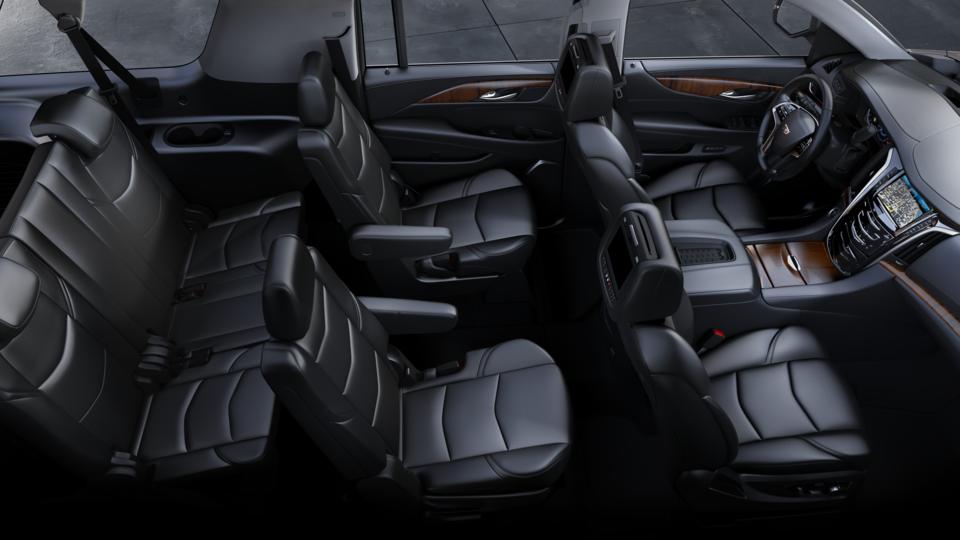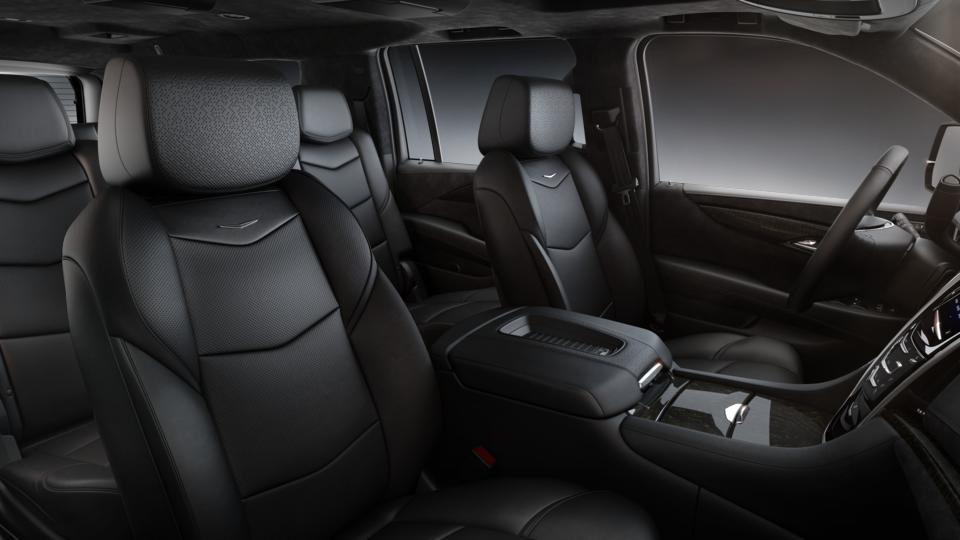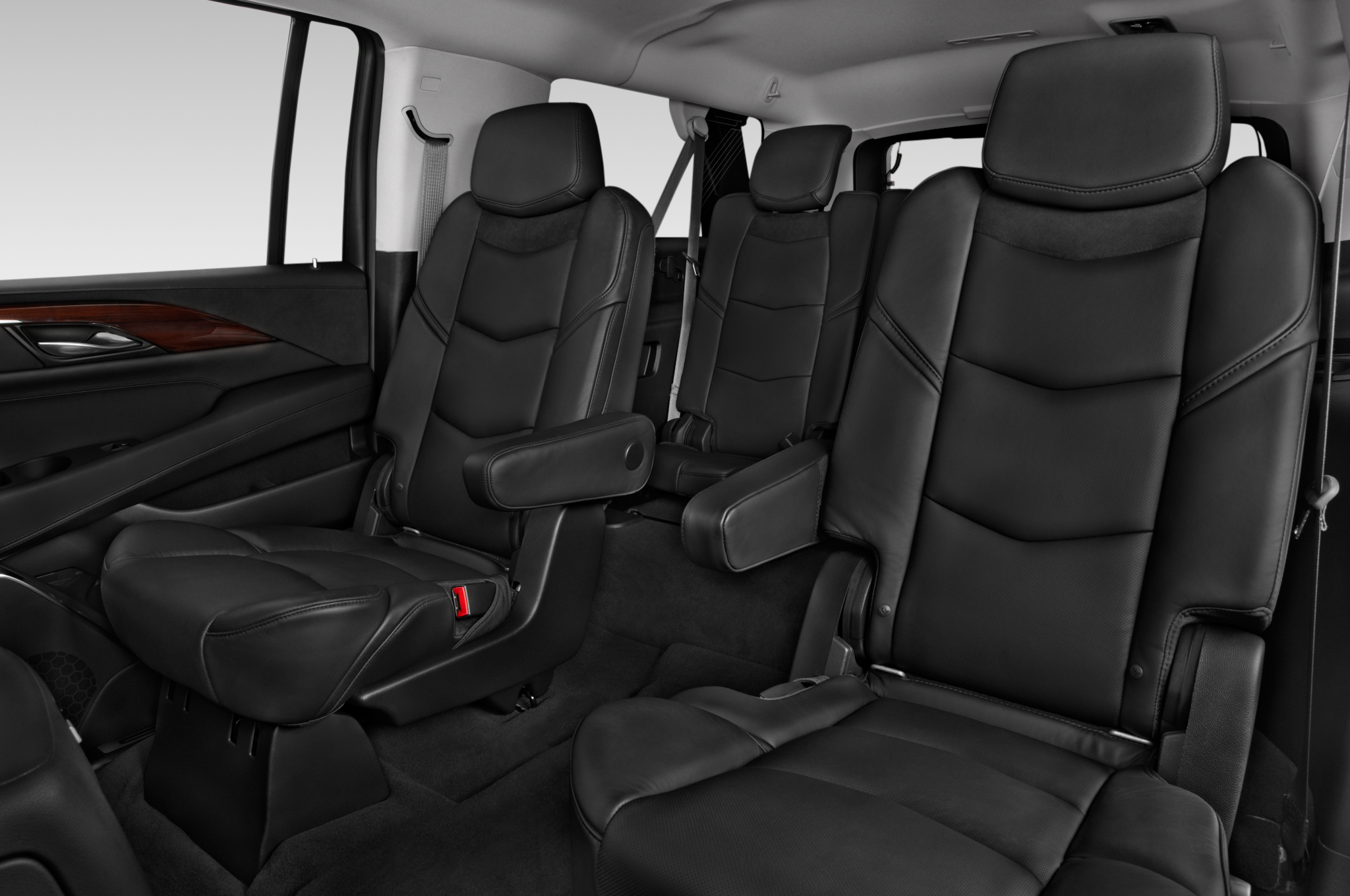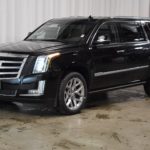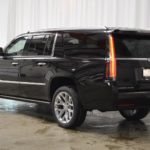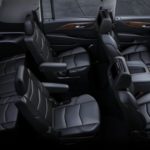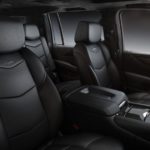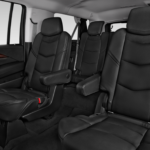 The Cadillac Escalade is the quintessential full-size luxury SUV. Bold and imposing, brash and opulent, the Escalade is synonymous with bling and excess.
Fully redesigned for the 2015 model year, Escalade adopted a more formal look and a hugely upgraded interior, greatly improved in refinement and comfort. Cadillac's CUE infotainment system has been enhanced for 2016; and on the safety front, Lane Keep Assist is available.
Closely related to GMC's Yukon Denali, but more decorated, the Escalade is quieter than it used to be. It's also smoother, better looking, and more fully equipped. One of the group of large GM SUVs, Escalade has the biggest engine, the most abundant technology, and a selection of truly ritzy touches.
In each Escalade, a 6.2-liter V8 generates 420 horsepower and 460 pound-feet of torque, teamed with a 6-speed automatic transmission. Cadillac says 0-60 mph acceleration takes about six seconds, which is quick.
Cadillac has strived to reduce fuel consumption, but moving three tons of SUV isn't easy. With efficiency-boosting features like direct injection, cylinder shutoff, and grille shutters, the V8 now earns EPA ratings as high as 17 mpg Combined city and highway driving. Hardly thrifty, but better than its predecessors.
Escalade offers a choice of rear-wheel drive or four-wheel drive. Running gear hails from GM's full-size pickup trucks. Escalade is one of few big luxury SUVs with an old-fashioned solid rear axle, better for towing. Magnetic Ride Control is standard, and the suspension provides better damping than many of Escalade's competitors. Towing capacity ranges from 7,900 to 8,300 pounds.
The National Highway Traffic Safety Administration (NHTSA) has issued three-star rollover ratings and preliminary five-star side-impact ratings.